The Municipality of Chełmża – a well-managed administrative district of vast economic potential with perspectives for further development, motivated and qualified human resources, and excellent relations with companies
We have an enormous economic potential. Our municipality is the place which evolves and develops to provide our present and future residents with a high standard of living. Apart from the historical monuments, educational and cultural institutions, and sports clubs to be found here, we attract tourists with a charming recreational area in Zalesie at Chełmżyńskie lake. The combination of development possibilities and exclusive natural qualities makes our municipality a place of special character..
We are both open to external investors and willing to support local entrepreneurs using all means available. As the Mayor of the Municipality of Chełmża, I am extremely proud of the achievements and successes we accomplished so far in the cooperation with a number of major investors. Thanks to that I am able to look into the future convinced that our municipality has a chance to become a recognisable place for business in Poland, Europe and even worldwide.
Everyone who is willing to invest their capital effectively, start an activity concerned with production or services or embark on a business adventure of their dreams is encouraged to come to the municipality of Chełmża. Here entrepreneurs are welcome and respected and their hard work appreciated. We have for years focused our efforts on developing our business attractiveness for investors.
I am sure that the benefits and advantages offered by the Municipality of Chełmża will convince you to make your investments here.
Mayor of Municipality of Chełmża
Mr Jacek Czarnecki
The Municipality of Chełmża is situated in the northern part of the district of Toruń, in the centre of the Voivodship of Kujawsko-Pomorskie, about 20 km north of the city of Toruń and about 40 km east of the city of Bydgoszcz.
The Municipality has the area of 179 square kilometres, which is approx. 1% of the area of the voivodship. It is the second largest municipality in the district of Toruń. The settlement structure of the municipality comprises 28 villages populated by nearly 10 000 residents.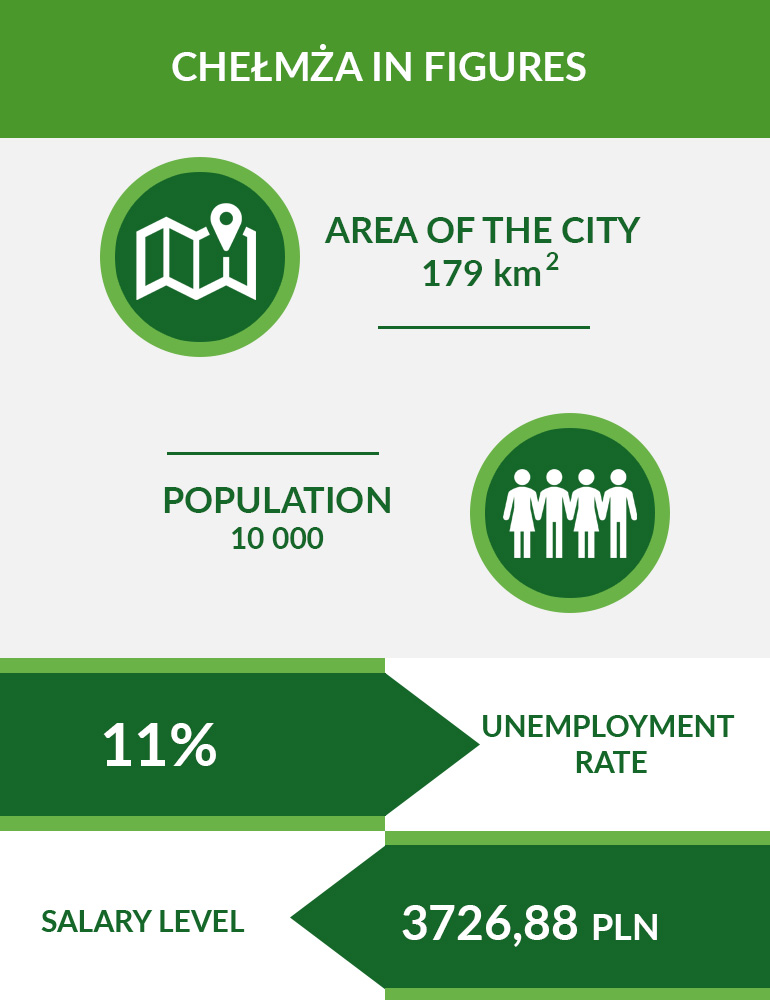 The Municipality of Chełmża lies in the heart of Europe, in the central part of Poland. It is an ideal place for freight forwarders, logistic operators, and manufacturers.
Railway hub in Chełmża
A1 motorway junction in Toruń and Lubicz
E40 international waterway in Toruń
International airport in Bydgoszcz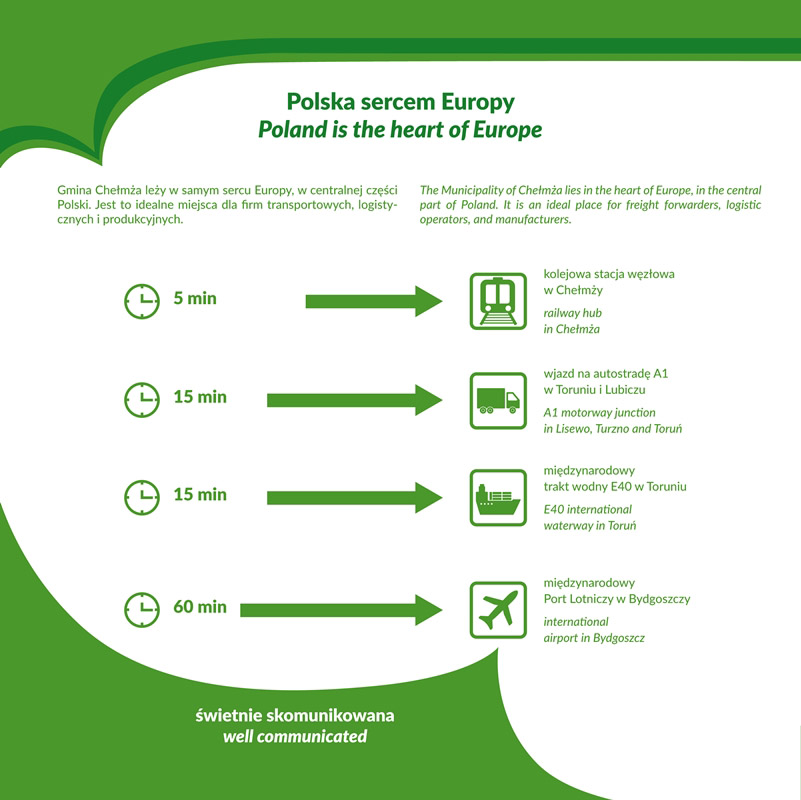 Location in the country
Highway A1
National road no 91
Voivodship no 551
Railway line
Proximity to large cities
Toruń - 15 min
Grudziądz - 30 min
Bydgoszcz - 50 min
Gdańsk - 90 min
Łódź - 150 min
Poznań - 165 min
Warszawa - 180 min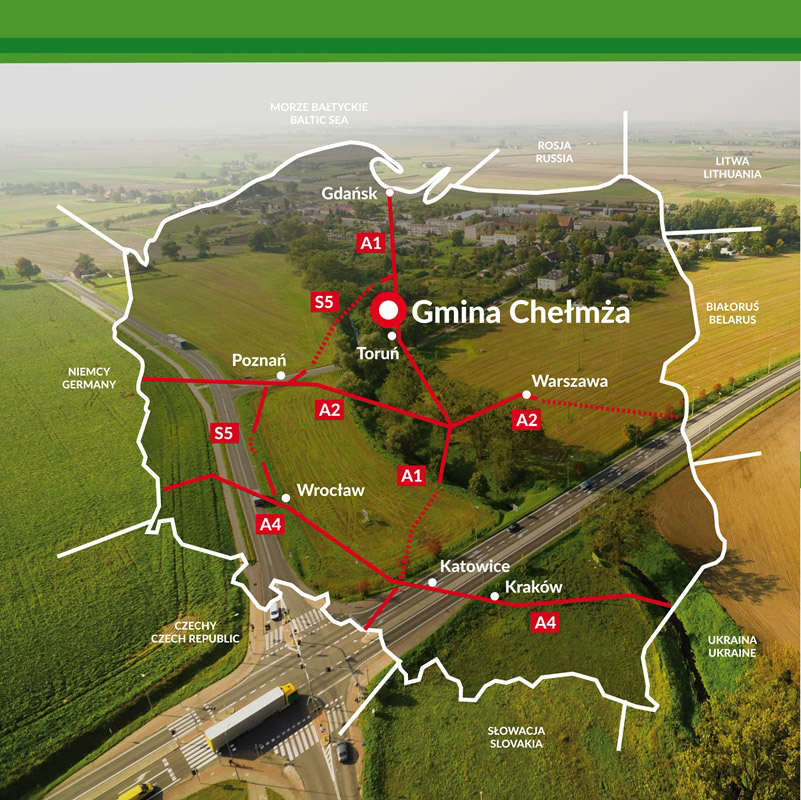 food sector
electro-mobility
machinery sector
Space for constructing large-area warehouses, with no height limits, nearly 470 ha in one piece of land.
As a partner in the world of business, supporting the development of entrepreneurship, the Municipality of Chełmża pursues the goal of starting cooperation with various institutions, economic organizations, business-related bodies, units of local authorities and other entities whose operations support and facilitate the development of Polish economy, improve the standard of business services, promote good business and entrepreneurial practices.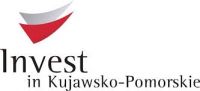 Kujawsko-Pomorskie Investor's Asssistance Centre - http://coi.kujawsko-pomorskie.pl/en
---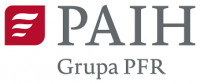 Polish Investment and Trade Agency - https://www.paih.gov.pl/en
---
The potential of human resources across the district of Toruń is vast. There are several institutions of higher education in Toruń, including the prestigious Nicolaus Copernicus University, which provide education in areas such as engineering, mechanics, technology, informatics, and management. Apart from that, secondary schools offer qualifications in professions such as carpenter, fitter, mechanic, electrical mechanic, technical engineer, and logistician. Our municipality is distinguished, among other things, by a growing labour force and consequently offers access to qualified workforce.
There are around 400 small companies operating across the municipality, which provides an excellent subcontracting base. The labour costs in the region of Kujawsko-Pomorskie are among the lowest in Poland.
Education
40 000 students
9 universities
A network of vocational schools
Potential of human resources
305 thousand inhabitants of the city of Toruń and Toruń district
1 milion inhabitants of the agglomerations of Bydgoszcz and Toruń
63,2% people at production age
21,5 % pre-working age
4500 unemployed people
12,8% unemployment rate
11,7% people with higher education
29,5% people with vocational education
2,07 rate of natural increase for 1000 inhabitants
38 average age of inhaitants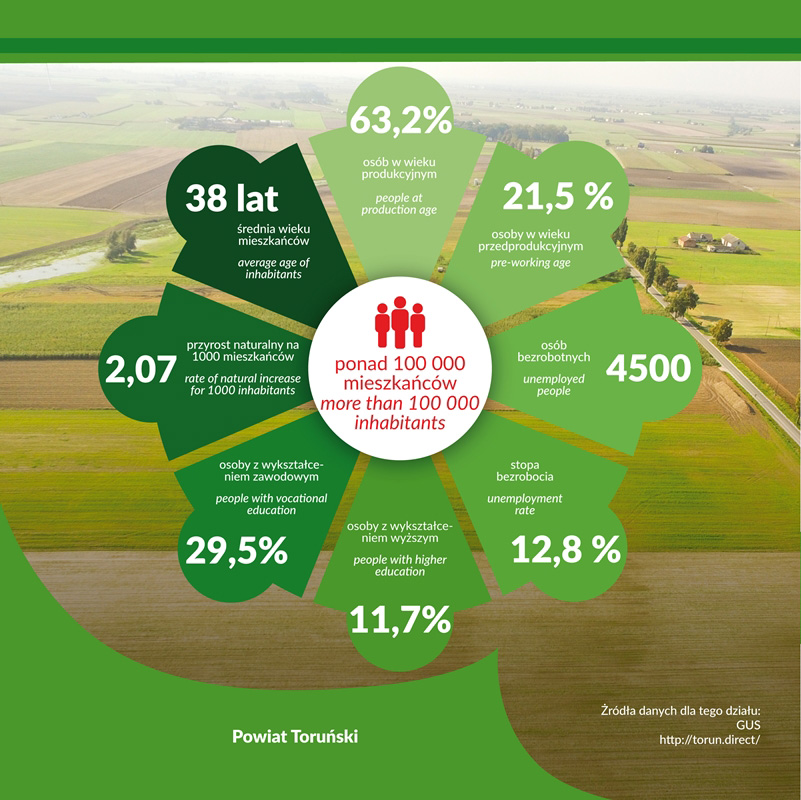 A1 motorway and national road 91, provincial roads 551 and 649
A high-pressure gas pipeline runs across the Municipality of Chełmża connecting the north and south of Poland
High-voltage power line (220 kV)